Locally & Nationally Recognized
---
At the heart of MidSouth Orthopaedic Rehab is our Spine Program. Evaluation and treatment of back and neck pain is our expertise and makes up the majority of what we treat. Post-graduate education through the McKenzie Institute International is the foundation for our superior patient outcomes.
Nationally Ranked
---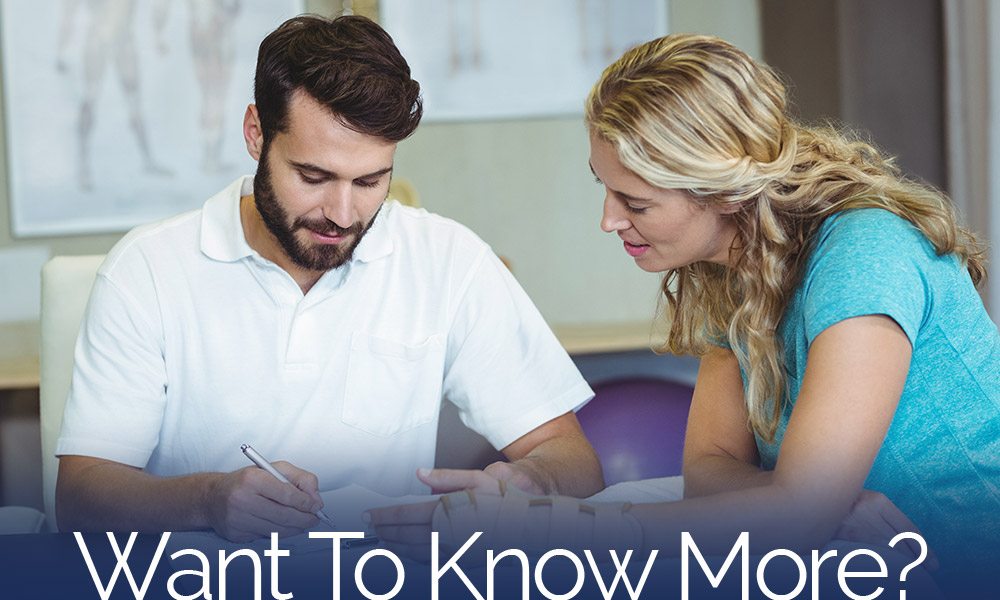 Other Programs
Looking for a different service or program? Follow the link to the 'Our Services' page.
Locally Recognized
---
MidSouth Orthopaedic Rehab is proud of its achievements. Our efforts in maximizing our clients' physical improvement with fewer visits have been recognized – both locally and nationally.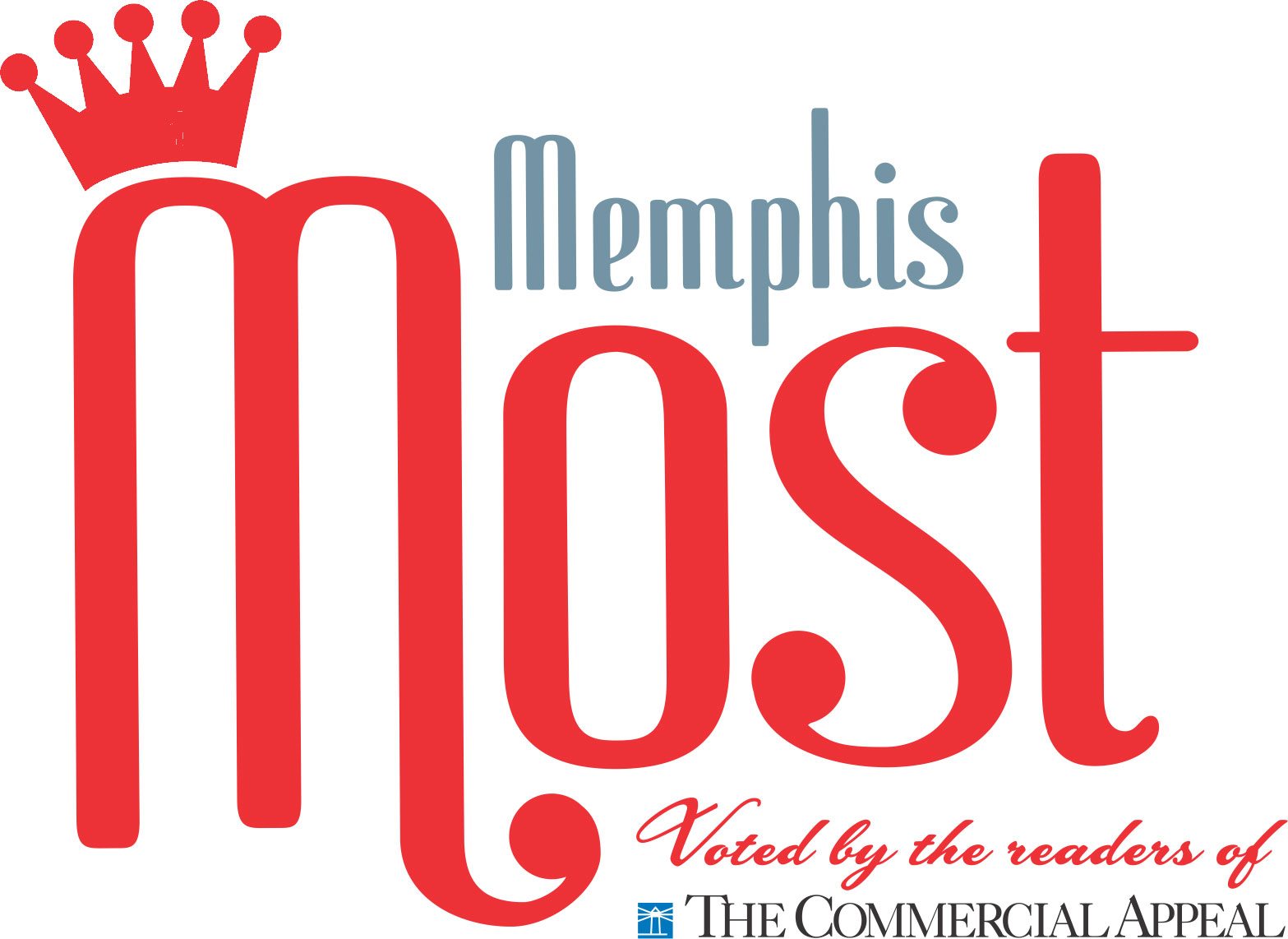 2021 Memphis Most Finalist: Best Sports Medicine and Best Physical Therapy Practice
Each year the biggest and most popular poll (nearly a million votes are cast) to determine the best of life in and around Memphis is put on in the Commercial Appeal, Memphis' predominant newspaper. The Health and Wellness category has runnings for the Best in Cardiology to Plastic Surgery and from Day Spa to Best Gym.
MidSouth Orthopaedic Rehab (MOR) was nominated for the Best Sports Medicine Clinic category and made it to the finals along with large physician and hospital groups. The last few years have seen MOR included in the finalists, which is a testament to their impact on their patients and to the community.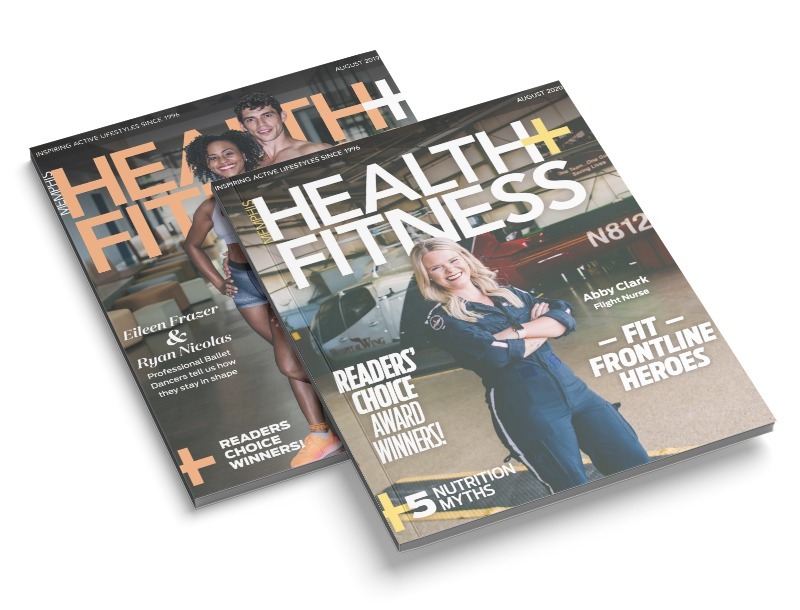 2019-21 Memphis Health+Fitness:
David Grigsby, Top 3 Memphis Physical Therapists
Thank you Memphis and the Midsouth for trusting MidSouth Orthopaedic Rehab to help you be more active, do more of what you love to do, and live more with the knowledge of how to control your pain.
Nationally Ranked
---
MidSouth Orthopaedic Rehab has received national recognition for excellence in patient outcomes. To you, this means you have a better potential to find relief and recovery of your physical abilities compared to going somewhere else, when treated at MOR!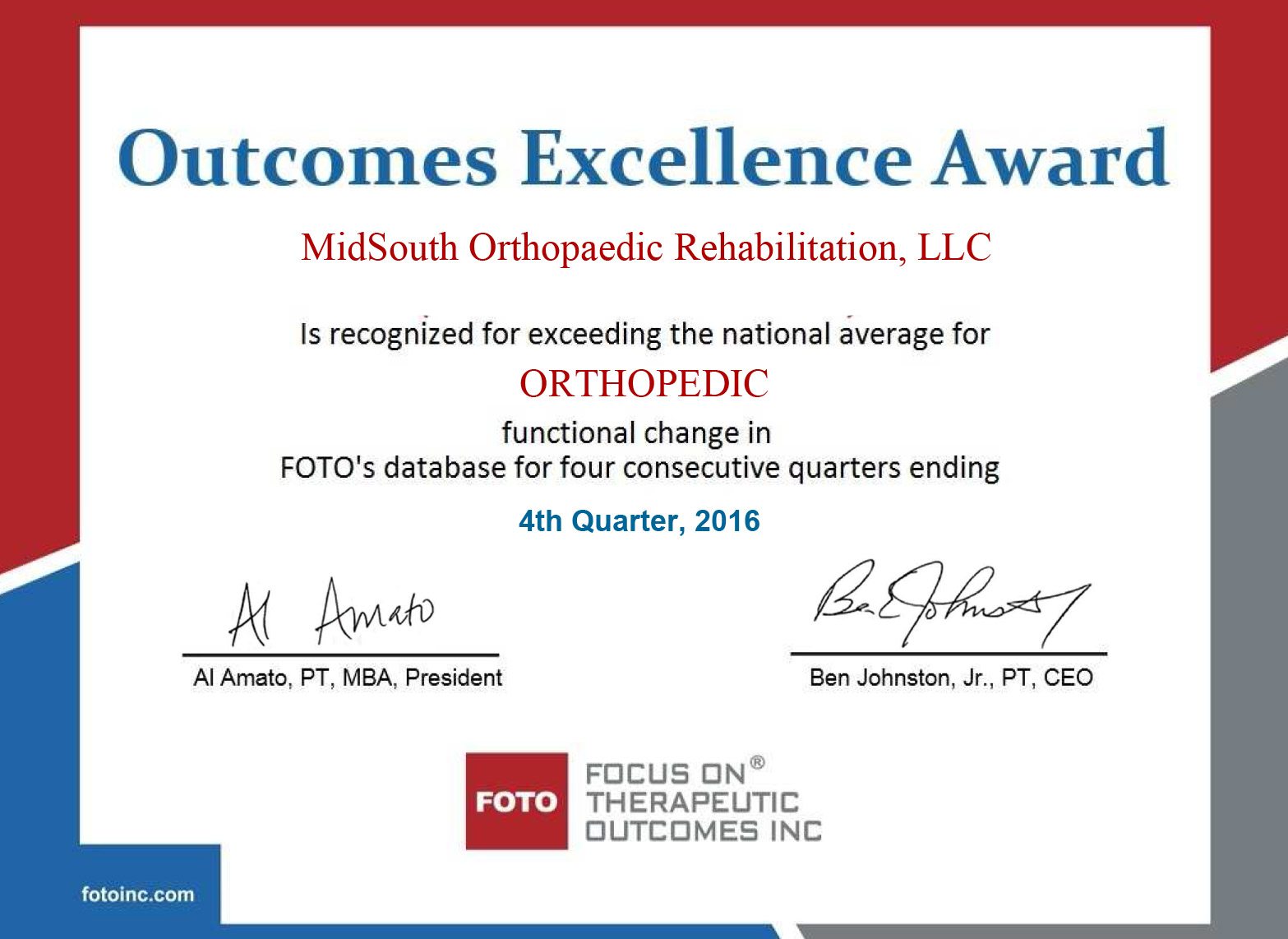 Focus On Therapeutic Outcomes, Inc. (FOTO) is the nation's largest patient outcome database with over 5 million patient episodes of care submitted. Measuring the performance of patient improvement from their first day of care to the results they experience after care has been received is the way of the future and will influence payment to providers. FOTO has over 8,000 clinician users with patients actively submitting their own progress. When a clinic meets a minimum number of patients reporting their functional change after a course of treatment, that is compared to national averages. Each clinic is scored and those exceeding the national average of functional change improvement is awarded the Outcomes Excellence Award. MidSouth Orthoapedic Rehab is one of 61 clinics nationwide who has maintained this performance level for all quarters since 2nd quarter 2011. That's a ranking of the top 6% in achieving patients' pain relief and functional ability goals!
Ready to start?
---
We understand the extent to which pain can limit you and take away from you the things you need and want to do. If you are dealing with pain or the inability to freely move and function in a normal way or in a way you once did, we want to help. We look forward to working with you and playing a role in you getting back to your life.
Contact Us
---