Welcome To
Midsouth Orthopaedic Rehab
---
MIDSOUTH ORTHOPAEDIC REHAB is a private practice physical therapy clinic specializing in orthopaedics. MOR is privately owned and operated by Jason Ward and David Grigsby. David and Jason are also treating clinicians, truly interested in assisting the patient who is suffering with musculoskeletal pain and limitations.
Learn More
General Orthopaedics

The assessment/treatment of individuals with musculoskeletal injuries & conditions.

Spine

Treatment of back & neck pain is our expertise.

Sports Injury

We identify mechanical problems & develop a program to put you back in your sport.

Pediatric

Providing treatment for sport-related injuries & spinal conditions for your child.

Injured Worker

Improving employee care by partnering with innovation-minded companies.

Video Consultation

For patients needing pain relief & function recovery who cannot be physically present.
---
Live Video Consultation
---
Video-Conference Consultation is available for patients who need the proven results of pain relief and function recovery achieved at MOR, but cannot physically present to our location.
Learn More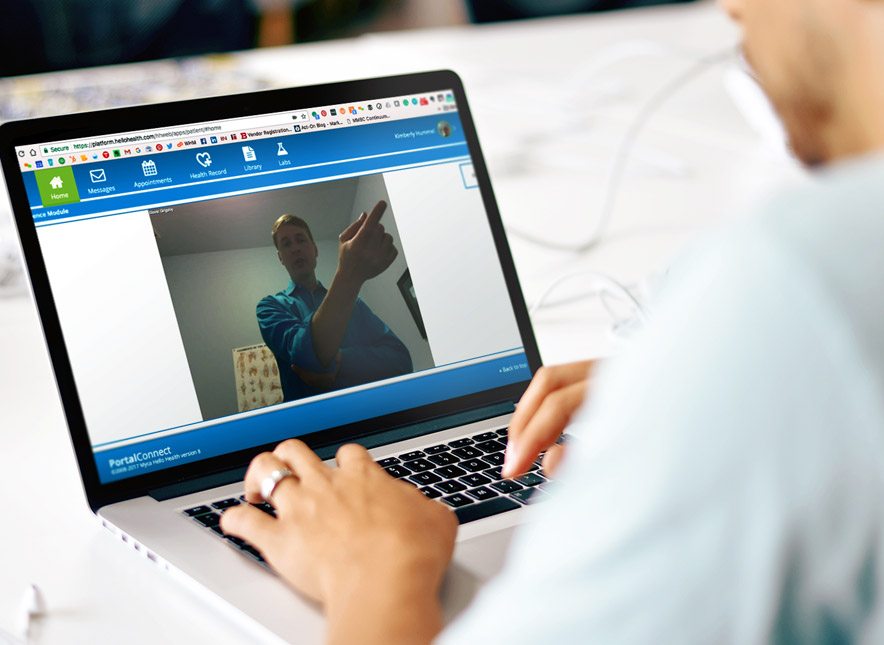 ---
I could barely walk…and training was impossible…Finally I met Jason at the gym, and after one visit he had my back feeling better than it had in months.

Four days after surgery I started having pain in the middle and sides of my mid back…After a couple of days, the medicine was not helping and when I called the doctor's office, they told me there was nothing stronger…

How my pain behaved during and after movement made him believe it was the answer…within a day or two I saw considerable relief and within 14 days I was working at the computer and writing without any need for anti-inflammatories…

After a few years I was pretty sure my neck pain was basically permanent and had learned to deal with it…now I'm basically PAIN FREE and it only took about 6 weeks. He made it easy and enjoyable, I couldn't have asked for anything more.

As your patient, I realize I am reaping the blessings of dreams fulfilled and goals accomplished and you are proof that one life can affect many – for the good. I am convinced that Mid-South Orthopaedic Rehab will soon earn the reputation as the best physical therapy clinic in the Mid-South! Helen Keller said "Life is an adventure…or nothing" and your clinic has opened the door once again to the hearts' expectation for adventure!

I was diagnosed with a bulging disc in my cervical spine and some arthritis in my thoracic spine…For the first time in a long time I began to feel like I had control over my pain rather than it controlling me.

I'm a Crossfit athlete and I had an injured shoulder that I thought would keep me from competing in this year's Crossfit Open…He trouble shot my injury…and my shoulder got better within days. The improvement was steady…I was getting strong again!

My problem began in October of last year when my back and legs began to hurt. The pain was bad enough that I could not stand or walk for even 5 minutes. I hurt a lot trying to cook or clean and I couldn't exercise…

I have had two surgeries on my left knee…I never thought I'd go without pain again…After just a couple of visits, my knee was back to normal…and doing the simple movement Jason taught me, I am basically pain free!

Thanks to your outstanding skills and dedication to my rehabilitation, the quality of my life has increased dramatically. Relief from constant pain and greater mobility has given me hope for a future of independence…continued activity…and the ability to live life to its fullest.

I first came to him after 6 months of chronic lower back muscle pain. After only 3 visits I felt dramatic relief…As a CrossFit coach, I recommend all my athletes to MOR to address any persistent aches and pains. Thanks to Jason, I have returned to my passions pain free!

A combination of a spin class and kickboxing left me in terrible pain. Right away, Jason was able to diagnose what was going on with my lower back. I was able to feel relief that same day.

It has been such a pleasure to come to your facility and to be able to send my patients here, knowing they will receive such excellent care.

Her main complaint was pain at night after she'd been in bed for 1-2 hours especially if she had been on her feet a good bit earlier that same day…At 6 weeks she…explained that she had slept through the night, every night for the past week.

Through a progression of her program in October Marie returned to tennis, to her surprise, without pain! Maintaining her relief with regular tennis and housework over approximately 2 weeks she was…

After dealing with discomfort and pain for so long I had given up on being active again. Thanks to your skills and determination, I am back at work and feeling better than I have felt in months. Thank you for helping me get my life back on track.

Thank you so much for checking on my knee problem. You helped relieve the pain immediately and your advice is greatly appreciated.
Read More Reviews
Hours
Mon-Thu | 7:30am – 6:00pm
Fri | 7:30am – 5:00pm
Closed Weekends
Location
Midsouth Orthopaedic Rehab 256 Germantown Bend Cove STE 102 Cordova, TN 38018
Phone
Email
office@midsouthorthopaedic.com